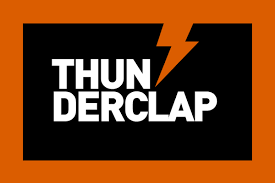 We want as many schools as possible to commission a composer next year, and we want it to be free for schools!
With your help, we're sending out one group message — all together — on Facebook and Twitter — at the same time. It will go out on December 2 to create a swell of support on #GivingTuesday for composer commissions in schools across the country.
We need 100 people in the CSIC Community to accept this invitation by December 1 in order for Thunderclap to release our message. It's free to participate. Will you join us?
Join us at http://thndr.it/1AKtQfP