Scholarship for High School Music Students
Congratulations to W. Alyssa Deocampo, winner of the 2015-16 Victor Salvo Music Composition Scholarship
Hear Ms. Deocampo's final audio excerpt here.
Well done, Ms. Deocampo and thank you composer/mentor, Ralph Burnett.
Her mentor is composer, Ralph Burnett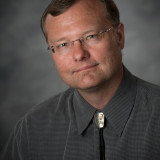 Ralph Burnett is a veteran of the music business having served as Products Manager at Universal Music Group/MCA Records and associated labels: GRP, Impulse!,Narada and JVC Jazz. Mr. Burnett has also served as Producer and A&R Director across several musical genres.
Mr. Burnett is an accomplished composer and keyboardist and has contributed original music for television and film including projects for HBO, ESPN, numerous television series and independent films, foreign and domestic. Mr. Burnett also provides Music Supervision across all visual media platforms and distribution channels.
As a music journalist, Mr. Burnett has contributed to various magazines and trade publications including, Jazziz, Keyboard, CD Review, The Jazz Review, and Play. He has also served as Contemporary Jazz Editor for The Jazz Review, contributed to the All Music Guide and the MusicHound Record Guide.
Mr. Burnett holds a Bachelor's degree in Radio/TV/Film Production and received a scholarship in Fine Arts from Bank of America. Other honors include Billboard Jazz Label of the Year (3x MCA Records), Billboard Radio & Records Jazz Label of the Year (MCA Records), Radio & Records -including: Most #1 Records, Most Weeks at #1, and Most Top 5 Hits Radio & Records NAC Label of the Year (MCA Records) Radio & Records.
Award Period Closed — Please check back in the spring for the 2016-17 scholarship
2015 Call for Applications:
Composers and Schools in Concert, Victor Salvo Music Composition Scholarship
Composers and Schools in Concert is pleased to announce the 2015 Composers and Schools in Concert, Victor Salvo Music Composition Scholarship. One high school student will win 5 hours of mentoring sessions with a professional composer and culminate in an ensemble reading of the student's piece.
CONTEST OUTLINE
Students enter the contest by submitting a video (max 2 minutes) and a draft score. The video will describe the draft score and the motivation behind the music as well as provide an idea for where the music is going and why they would like to take part in this program.
The draft score will be developed into a finished piece during the course of the mentoring sessions.
The judges are looking for a student with a unique musical voice.
The scholarship applicant will submit two letters of endorsement from a music teacher or music mentor who knows their work.
The winning student will keep a video log consisting of five 1-minute entries after each mentoring session culminating in the final entry after the reading by the ensemble. The video log will describe (in 60 seconds) what the student learned in that session and share how the piece is developing (good or bad!) The final log will be uploaded to a private CSIC YouTube channel after the final reading takes place. This log will be used as a report to the scholarship committee, and it will be edited and added to CSIC's public YouTube site.
SCORE CRITERIA
The score must be unpublished and never performed
The score must be no longer than 3 minutes
The score can be any genre of music e.g. rock, classical, jazz, choral, etc.

MENTORING SESSIONS AND PREMIERE PERFORMANCE
The winning student will receive five 60-minute mentoring sessions with a professional composer during the winter 2016 plus a video recording of the final piece performed by a live ensemble in spring 2016.
The mentor will be paired appropriately with the scholarship recipient based on the student's skill set, style and area of musical focus. Mentors are drawn from the CSIC's member composer roster, which consists of professional composers who are at the top of their field and have applied to work in an educational setting. The mentorship will take place either online, or at an in-person session if geography allows.
WHO IS ELIGIBLE TO APPLY
Students who will be enrolled in high school (grades 9-12) during the period of October – December 2015 and living within 40 miles of the Sacramento or Stockton, California region. **please note that future scholarships will be open to students nationwide
SUBMISSION DEADLINE
September 1, 2015 at midnight. Winners will be notified by early October.
HOW TO APPLY
Send an email to: apply@composersandschools.com with the following information.
Please provide the following information in the email:
Use the Subject line "2015 scholarship entry"
Address to "Dear CSIC Scholarship Committee"
Provide applicant's information: student's full name; grade level;  phone number;  email address; one high-res image (informal is okay!); bio (max 200 words)
Provide the name and phone number of two individuals submitting recommendations
Provide the name, email address and phone number of the student's guardian (minimum 1)
Upload a video (max 2 min.) to a private YouTube channel and provide the link to the video

Please attach the following information (in PDF format):
Attach the score
Attach two letters of recommendations from music teachers or music mentors
Attach one letter from a guardian stating approval of the online or in-person (if applicable) mentoring sessions and approval to post the final edited video on our YouTube site *a formal media release will be required later
For questions about this application please contact Lisa Oman, Executive Director at 707-758-7350 or email omanl@composersandschools.com.
View and Download View and Download the Application Guidelines