>>>Shop Now! Visit our Composers and Schools in Concert: CSIC Library on Sheet Music Plus to buy directly from the publisher.

In Remembrance

For Concert Band. Duration: 12:00

The first movement, "Fanfares To Fallen Heroes", is a tribute to the brave firemen, policemen and rescue workers who tirelessly and fearlessly risked and sacrificed their lives in order to save the lives of others. The movement is permeated with fanfare motives that reflect both the bravery displayed and the danger that these people faced. The second movement, "Elegy To The Innocent", is a tribute to all the innocent victims and their loved ones who have suffered at the hands of the terrorists. The outer sections have a dirge-like rhythm underpinning a sorrowful melody. The middle section contrasts the dirge by giving a sense of comfort to all that have suffered. The third movement, "Justice", represents the struggle and resolve of the United States of America and its allies to eliminate terrorism. Battle motives alternate with a heroic theme throughout the movement. The last movement, "Prayer For Peace", represents a hope that all the people of the world can achieve the tolerance and understanding we need to live in harmony and in a civilized manner.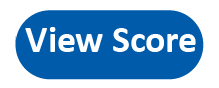 Buy this score and parts from Sy Brandon  Score and Parts $40.00

Contact CSIC to commission this composer