>>>Shop Now! Visit our Composers and Schools in Concert: CSIC Library on Sheet Music Plus to buy directly from the publisher.

Prelude and Meditation

For Jazz Ensemble. Duration: 13:15

Prelude


Meditation
*a CSIC commission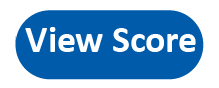 Buy this score/parts from Omar Thomas
Buy this album from iTunes, "We Will Know

"
 $5.99.  Movement III, "Meditation" was developed out of a piece commissioned by Composers and Schools in Concert titled "Prelude and Meditation." Lyrics from "Prelude and Meditation" have been redeveloped for "Meditation."
A meditative Afro-Swing groove in 6, echoing the protest songs of Nina Simone and calling upon the intense vertigo of Coltrane's extended religious-based pieces, while borrowing melodic structure and atmosphere from hymns and civil rights protest songs.
Contact CSIC to commission this composer

For Mid-size Jazz Ensemble. Duration: 3:00


Salt Marsh Rag has an early jazz feeling and a good amount of humor. It is meant to be fun and something that is distinctly different for performers and audiences. While this rag draws upon American roots music and is intended to sound old, there is a playful juxtaposition of old and new. The score was originally conceived for woodwind quintet and jazz rhythm section. Alternate parts are provided for an assortment of instruments within the range of each wind part. This enables the music to be played by many kinds of instruments.
Buy the score and parts from Roger Aldridge
Contact CSIC to commission this composer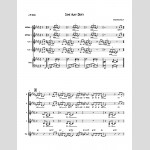 Shakespeare and the Blues: Twelfth Night Suite

For SSAA Accompanied. Duration: 7:00

*a CSIC commission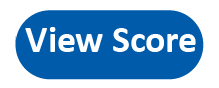 This three suite piece is based on the text of three Shakespeare sonnets from the play "Twelfth Night".  The 1st section (Sonnet 8) is a ballad. The 2nd section (Come Away Death) is a blues. The final section (Festes finale) is a gospel feel. 

Buy this score from Marcus Shelby

Contact CSIC to commission this composer