>>>Shop Now! Visit our Composers and Schools in Concert: CSIC Library on Sheet Music Plus to buy directly from the publisher.
Chorus Difficult
Chamber Ensemble and Solo Works Difficult
Jazz Difficult
Symphony/Orchestra Difficult
Wind Band Difficult

Visionary 

For Wind Band. Duration:3:30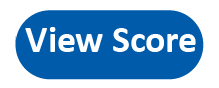 "Visionary is inspired by the life of Apple co-founder, inventor, and entrepreneur Steve Jobs, who passed away on October 5, 2011. Upon his death, many in the U.S. – including myself – took time to consider the dramatic impact that Jobs' technological innovations had on our daily lives. While listening to an interview discussing Jobs' legacy, I was struck by the interviewees description of Jobs' vision, who explained that Jobs didn't so much create new technologies, but rather had the uncanny ability to take complex technologies and make them simple.
Buy or rent this score from Kenneth Froelich.
Score and Parts $89.00
Contact CSIC to commission this composer

Flash Mob

For Wind Ensemble. Duration: 7:30

Flash Mob is inspired by the recent trend of large crowd performance art mobilized by social media. In a typical flash mob, participants organized through email, Facebook, or Twitter unsuspectingly converge on a public area and breakout into an unusual or entertaining activity. In 2006, nearly 4000 people silently danced in subway stations throughout London while wearing headphones connected to portable music devices. The first "international flash mob" on record took place in 2008 as thousands of participants in over 25 cities took part in the world's largest pillow fight. The surreal experiences generated by flash mobs challenge the traditional boundaries between artist and audience and increase social media's influence on art in the 21st century.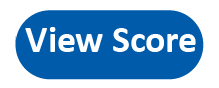 Buy or rent this score from Ian Dicke. Score $40 with Parts $180

Contact CSIC to commission this composer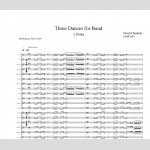 Three Dances for Band

For Wind Ensemble. Duration:10:00


A whirlwind of dance and sound! Three heavily contrasting movements –  polka – incantation and serpent dance – minute waltz contain rare solo opportunities for contrabass, clarinet, tuba and timpani.  Instrumentation includes harp, piano and a ton of percussion. A unique melodic, harmonic and rhythmic feast for the ears.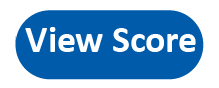 Buy or rent this score from David Checketts.
 Score and Parts Rental $300
Contact CSIC to commission this composer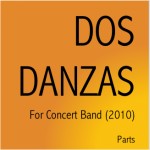 Dos Danzas

For Concert Band. Duration: 9:45

These two energetic Grade 4 dances for concert band were written one-per-part to encourage independence and solos for all players (string bass part is optional). Tangential Tango explores the sultry side of bitonality. Gallo fino employs asymmetrical meters to support both meanings of the term.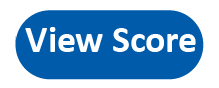 Buy or rent this score from Andrea Reinkemeyer
Score $30 Score and Parts $180
Contact CSIC to commission this composer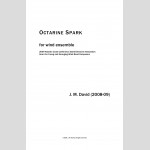 Octarine Spark

For Wind Band. Duration: 7:00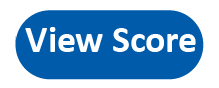 Inspired by the "Discworld" novels by legendary British writer Terry Pratchett. The alternate reality of the magical Discworld has been a companion for generations of readers around the world. "Octarine" is the color of magic and sparks of this color are given off when a magical reaction takes place. Only wizards can see the "octarine" portion of the light spectrum. Through a musical pun, much of the pitch material is based on an ascending natural scale which contains eight notes (including the
octave
!).
Buy or rent this score from James David
Contact CSIC to commission this composer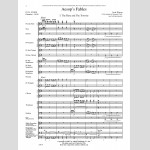 Composer Scott Watson
Aesop's Fables

for Wind Band, with Narrator Duration: 10:00

Each of the four movements is a magical setting for narrator and band of Aesop's legendary tales: The Tortoise and the Hare, The Boy Who Cried Wolf, The Dog and the Bone, The Wolf and His Shadow. Ken Laudermilch, in the PMEA News, writes: "What a sheer delight these wildly contrasting settings of the Fables are…The work has a very wide audience appeal — story lines and imaginative musical interplay…It is without a doubt the finest programmatic/narrative that we've ever come across for band!"
Buy this score from J.W. Pepper Price for score $11.00 (score alone). Price for parts $80.00 (Score + Parts sold as a set).

Contact CSIC to commission Scott Watson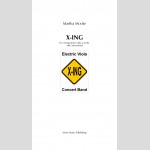 X-ING

for 5-string Electric Viola or Violin and Concert Band Duration: 14:00

Listen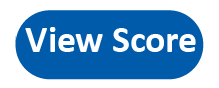 X-ING is the intersection of sound worlds of electric viola (with electronics) and concert band. Along with crossing the sonic palette of strings, electronics and band, X-ING also crosses stylistic boundaries and invites both players and listeners to bring their imaginations and experiences to the table. The title was inspired by road signs such as Deer X-ING, School X-ING, etc. The three movements characterize three X-ING concepts: 1. Pegasus X-ING, 2. X-ING Over, 3. Double X-ING.

Buy this score from Martha Mooke

Contact CSIC to commission this composer