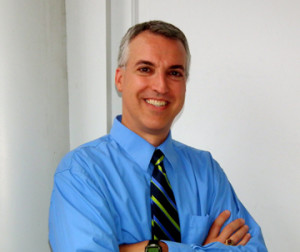 ABOUT THE COMMISSIONS IN CONCERT PROJECT
In the fall of 2015, concert bands throughout the country will begin the creation process for an exciting new contemporary piece made just for them.  A nationwide consortium of youth ensembles will bring this new piece to life the spring of 2016.
LEARN MORE ABOUT THE PROJECT Dr. Watson's WIKI page
FOLLOW THE PROJECT ON FACEBOOK 
THE TIMELINE 
Fall 2015 video sessions with each participating ensemble for a get-to-know-the-composer session and student/composer Q&A
Winter 2016 the score is delivered!
Winter/Spring 2016 video rehearsals and feedback with each ensemble
Spring 2016 nationwide world premieres!
The score will be delivered during the winter of 2016 so consortium members have enough time to premiere it in the spring of 2016.  Dr. Watson will engage with the students throughout the consortium. There will be two videos sessions with each participating ensemble: a 30-minute fall 2015 meet-the-composer session and a 30-minute spring 2016 virtual rehearsal. Consortium ensembles and their directors will be listed on the score and receive a complete set of performance materials.
ABOUT SCOTT WATSON
Aesops Fables
Scott Watson has received recognition for his music from the American Composers Forum, American Music Center, Pennsylvania Council on the Arts, Percussive Arts Society, Phi Mu Alpha Sinfonia, and others. His music is described as being "outstanding…with beautiful melodies and interesting harmonies" (The Instrumentalist), "imaginative" (PMEA News), and "written with supreme craft" (Percussive Notes). Performances include school settings around the world and in prestigious venues including the White House, Academy of Music (Philadelphia), and the Midwest Clinic (Chicago). A frequently published composer (Alfred, Hal Leonard, Wingert‐Jones, TRN, Barnhouse, and Trillenium Music), commissions include those for the West Chester University Wind Ensemble, Massachusetts Instrumental and Choral Conductors Association, Twin Falls Municipal Band (jointly with the American Composer's Forum), Music Alliance Honor Band Camp (with funding from the NEA), East Stroudsburg School District Composers Series, Lehigh Valley Chamber Orchestra, and others.
Participating schools:
Bangor Area High School
Symphonic Band
Eric Hahn, Director
Bangor, PA
Concert: May 20, 2016
Central Connecticut State University
Wind Ensemble
Lauren Reynolds, Director
New Britain, CT
Concert: May 4, 2016
East Stroudsburg High School South
Concert Band
Katye Clogg, Director
East Stroudsburg, PA
Concert: Saturday, May 7, 2016
Hollidaysburg Area Senior High School
Hollidaysburg Area Symphonic Wind Ensemble
Scott Sheehan, Director
Hollidaysburg, PA
Concert: April 28, 2016
Lower Cape May Regional High School
Symphonic Band
John Drechen, Director
Cape May, NJ
Concert April 28, 2016
Northwestern Region 7 High School
Northwestern Wind Symphony
Steve Zimmerman, Director
Winsted, CT
Concert May 5, 2016
Orange County School for the Arts
Frederick Fennell Wind Ensemble
Teren Shaffer, Director
Santa Ana, CA
Concert: Fall 2016
Parkland High School
Parkland High School Symphonic Band
Jason Lerew, Director
Allentown, PA
April 21, 2016
Plymouth State University
Symphonic Band
Mark A. Stickney, Director
Plymouth, NH
Concert: April 17, 2016

Quakertown Community High School
Concert Band
Frank Parker, Director
Quakertown, PA
Concert: May 10, 2016
Strath Haven High School
Wind Ensemble
Jack Hontz, Director
Swarthmore, PA
Wilson – West Lawn High School
Symphonic Band
R. David Cooper, Director
West Lawn, PA
Concert: April 26, 2016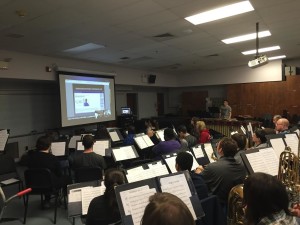 A #CSICProject