In the fall of 2017, Lick-Wilmerding High School Chamber Orchestra and Vocal Ensemble will join composer Steve Horowitz and percussionist Victor Avdienko in the creation of an exciting new piece for chamber orchestra, vocal ensemble, and Russian bells. Horowitz and Avdienko will spend several class periods creating and rehearsing with the students and the ensemble will bring this new piece to life in the spring of 2018.
Lick-Wilmerding High School Chamber Orchestra is under the direction of Martha Stoddard.
The concert will be held at 7:30pm on Friday, April 27, 2018 at Lick-Wilmerding High School located at 755 Ocean Ave, San Francisco, CA 94112.
Follow this project on CSIC Facebook Events

About Steve Horowitz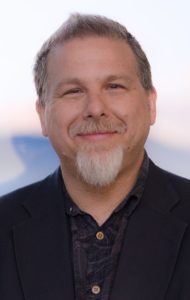 Steve Horowitz is a creator of unusual but highly accessible sounds and a diverse and prolific musician. Steve's 30-year career integrates his experiences as a band leader with his explorations as a multifaceted composer, bassist, and producer. Steve writes for chamber and concert ensembles, dance, film, television, cartoons, and video games. Steve wrote the score to the Oscar-nominated film Super Size Me, and he is Audio Director at Nickelodeon Digital. Steve has penned the scores for hundreds of popular video games, twenty-three albums, he is a Grammy, Webby, and Kid Screen award-winning composer, producer, and audio director.

Steve studied at the California Institute of the Arts with Mel Powell, Morton Subotnick , Micheal Jon Fink, and Stephen "Lucky" Mosko. He teaches at San Francisco State University, The Academy of Art University, and UC-Santa Cruz. He has lectured at various schools including New York University, California Institute of the Arts, and Berklee College of Music in Boston.

Touring projects in the United States and abroad helped to form Steve's unique perspective and voice. Steve's music has been heard at the Great American Music Hall in San Francisco, The Bimhuis in Amsterdam, The Red Cat Theater in Los Angeles, The Miller Theater and The Kitchen in New York. Steve frequently collaborates with other artists. He has joined forces with an eclectic variety of musicians such as electric guitar wizards Fred Frith, Elliott Sharp, and Henry Kaiser, in addition to saxophone greats Lenny Pickett, Ralph Carney, Dan Plonsey, and Steve Adams along with The Clubfoot Orchestra, Glen Spearman, acoustic bassist Tatsu Aoki, and the Balkan music ensemble Zhaba. 
Steve was honored in 1996 with a Grammy award for his engineering work on the compact disc, "True Life Blues, the Songs of Bill Monroe" winner of the Best Bluegrass album in 1996.  Steve has been featured in Bass Player magazine and the publications, The Art of Digital Music and The Guerrilla Guide to the Music Business. Steve is the author of The Essential Guide to Game Audio: The Theory and Practice of Sound for Games published by Focal press. Steve can be found providing game audio workshops throughout the country. Watch a few sample lessons at http://www.routledgetextbooks.com/textbooks/9780415706704/v_lessons.php.
https://www.stevehorowitzmusic.com/
About Victor Advienko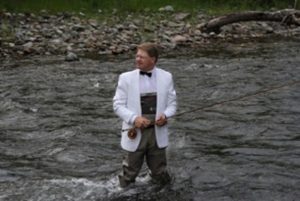 Victor V. Avdienko is a graduate of the Juilliard School where he earned a Master of Music degree. His teachers include Roland Kohloff and Elden Bailey of the New York Philharmonic. Prior to that, he earned his degree with top honors from San Jose State University, studying with Anthony J. Cirone of the San Francisco Symphony.
As a busy percussionist and timpanist, he can be heard performing and recording with orchestras, chamber groups, and opera companies throughout San Francisco. Victor performs with the San Francisco Symphony regularly, and has appeared on several episodes of Keeping Score.
He has performed with such artists as Johnny Mathis, Elvis Costello, Paul Simon, Rosemary Clooney, Mel Torme, Joni Mitchell, Sheryl Crow, Stevie Nicks, Mark Isham, Bernadette Peters, Doc Severensen, and Wynton Marsalis. He has also performed under conductors Kurt Masur, Seiji Ozawa, Leonard Slatkin, Rafael Fruhbeck de Burgos, and Michael Tilson Thomas.
Down Beat Magazine had recognized Victor with their Student Music Awards as an outstanding Jazz/Pop/Rock drummer, and he had been the featured drummer with the Cal Alumni Big Band under legendary trumpeter John Coppolla.
In addition to making music, Victor spends his time as a Fly-fishing Guide and a Certified Fly Casting Instructor. Victor enjoys teaching beginners to fly fish, and he helps experienced casters improve their skills.


#CSICProject