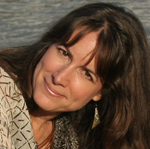 ABOUT THE COMMISSIONS IN CONCERT PROJECT
In the fall of 2015, youth wind bands throughout the country will begin the creation process for an exciting new wind band piece made just for them. A nationwide consortium of youth ensembles will bring this new piece to life.
THE TIMELINE 
Fall 2015 video sessions with each participating ensemble for a get-to-know-the-composer session and student/composer Q&A
Winter 2016 the score is delivered!
Winter/Spring 2016 video rehearsals and feedback with each ensemble
Spring 2016 nationwide world premieres!
The score will be delivered during the winter of 2016 so consortium members have enough time to premiere it in the spring of 2016.  Ms. Shapiro will engage with the students throughout the consortium. There will be two videos sessions with each participating ensemble: a 30-minute fall 2015 meet-the-composer session and a 30-minute spring 2016 virtual rehearsal. Consortium ensembles and their directors will be listed on the score and receive a complete set of performance materials. The piece will be published by Activist Music and distributed internationally through Hal Leonard Corporation.
FOLLOW THIS PROJECT ON CSIC FACEBOOK EVENTS: www.facebook.com/ComposersandSchoolsinConcert
ABOUT ALEX SHAPIRO 
Paper Cut

Drawing from a wide musical palette that defies genre, Alex Shapiro's acoustic and electroacoustic works, published by Activist Music, are performed and broadcast daily across the U.S. and internationally and can be found on over twenty commercially released recordings from around the world. Lauded for her innovative use of new technologies in performance, Alex has emerged as a pioneer of inventive approaches that use new media to create unique experiences for musicians and their audiences.
Ms. Shapiro is a familiar guest lecturer at universities and music festivals around the United States, and has presented workshops on electroacoustic music and social media at the 2013 Midwest Clinic in Chicago, and the 2014 Texas Music Educators Association in San Antonio. Two of her groundbreaking electroacoustic wind band pieces, PAPER CUT, and TIGHT SQUEEZE— Shapiro's first project with Composers and Schools in Concert— are featured in "Teaching Music Through Performance in Band, Volume 10," published by GIA Publications. LIGHTS OUT is Alex's second project with CSIC, and is the first multimedia band piece to begin via Skype, as Alex engaged hundreds of students from the participating bands across the U.S. to offer their creative ideas about possible visual and theatrical effects.
An enthusiastic advocate for music artists, Alex is the Symphonic and Concert writer representative on the ASCAP Board of Directors. She is the past President of the Board of Directors of the American Composers Forum of L.A., and has served on the boards of U.S. music organizations including The American Music Center, The MacDowell Colony, and The Society of Composers & Lyricists. Shapiro's music, as well as her award-winning nature photography, can be enjoyed on her blog, www.notesfromthekelp.com and on her website, www.alexshapiro.org.
PARTICIPATING SCHOOLS
Ames High School
Chris Ewan, Director
Ames, IA
Concert: May 3 and May 13, 2016
Bemidji Senior High School
Derek Wickum, Director
Bemidji, MN
Concert: May 10, 2016
Central Dauphin High School
Matthew Carraher, Director
Harrisburg, PA
Concert: May 4, 2016
Charlotte Youth Wind Ensemble
Shawn Smith, Director
Charlotte, NC
Fountain-Fort Carson High School
Jason Nitsch, Director
Fountain, CO
Concert date: May 12, 2016
Gilford High School
Lyvie Beyrent, Director
Gilford, NH
Concert: May 12, 2016
James Logan High School
Adam Wilke, Director
Union City, CA

Jensen Beach High School
Thomas C. Dougherty, Director
Jensen Beach FL
Concert: May 5, 2016
Los Altos High School
Ted Ferrucci, Director
Los Altos, CA
Loveland High School
Geoffrey Miller, Director
Loveland, OH
Concert: May 11, 206
Mount Mansfield Union High School
Mary Bauer, Director
Jericho, VT
Concert: June 1, 2016
Mount Rainier High School
Jordan Beckman, Director
Des Moines, WA
Concert: May 25, 2016
Octorara Area High School
Scott Cullen, Director
Atglen, PA
Concert: April 26 and May 19, 2016
Santa Teresa High School
Julie Bounds, Director
San Jose, CA
University of Arkansas
Dr. Jamal Duncan, Director
Fayetteville, AR
Concert: May 1, 2016
University of Memphis
Dr. Armand Hall, Director
Memphis, TN
Concert: April 27, 2016
Warhawk Summer Band Camp
Glenn Hayes, Director
Whitewater, WI
White River High School
Dr. Richard Kuntzelman, Director
Buckley, WA
Concert: May 19, 2016
A #CSICProject