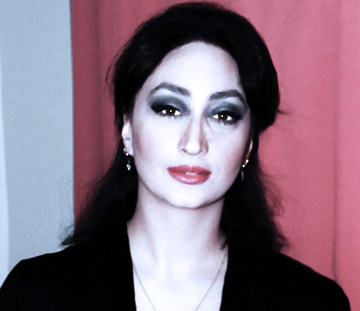 Composer: Tamar Salukvadze
Website: http://tamarsalukvadze.wix.com/music
State: NY
Primary Genre(s): Contemporary Classical
Audio Sample: 
Lamento

Biography:
*    Finished Z.Paliashvili Music School (Gymnasium); major – piano
*    Finished Vano Sarajishvili Tbilisi State Conservatoire (Georgia); major – composition; tutor- the celebrated Georgian Composer Prof. Bidzina Kvernadze.
*    Has got Bachelor, Master, PhD degrees in Music Composing.
*    Qualification raise at Moscow P. Tchaikovsky State Conservatoire (Russia); tutor- people's artist of USSR Prof. Viacheslav Agafonnikov.
*    Qualification raise at Lubeck Music Academy (Germany) tutor-Prof. Dieter Mack.
*    Prize-Winner of local and international competitions and festivals.
*    Member of the Association of Georgian Composers.
*    Friend Member of the International Alliance Women in Music (IAWM).
*    Author of articles in the journal of IAWM, as well as in the international publications of the Center of American Studies in Georgia.
Creative Cooperation
Cooperation with young directors, singers, representatives of various arts.
Musical design for over fifteen plays in the following theatres:
*    "King's Quarter Theatre"- (Georgia)
*    N.Dumbadze Theatre of Yong Spectators-(Georgia)
*    Shota Rustaveli Municipal Theatre-(Georgia)
*    Georgian Technical University Theatre "Modi Nakhe"
*    Shota Rustaveli Theatre and Film University in Tbilisi
*    FigurenTheater Lubeck- (Germany) and etc.
*    Cooperation with Romanian, Italian, USA, French Embassies in Georgia in the capacity of a director and an organizer of musical events.
Cooperates with:
*    The string sextet of the French Academy at the A. Dumas Centre in Paris.
*    Chamber ensemble "Canta Libre" (USA). At their order wrote a piece, "Florestan and Eusebius"
*    The string quartet "Quartludium" (Poland). At their order wrote a piece, "Dreamdance" (was performed in Berlin )
Cooperation with Conductors:
*    Nikoloz Rachveli (Georgia) – a piece for a chamber ensemble "Night
Labyrinth", performed at the Concert Hall of the Georgian National Symphony Centre.
*    Alexis Agrafiotis (Germany) – "Traumtanz", première in the Münchenberg Church in Germany.
*    David Mukeria (Georgia) – Symphony "Requiem", recorded by radio "Muza"
Significant Events:
*    The author of the anthem of Tbilisi High School #1
*    Winner of the national competition of songwriters "Patriot 2008" – song "My Georgia"
*    The author of the anthem of Georgian Technical University
*    Second prize at the composers' competition "From One St.George's Day to Another" held by Ministry of Culture of Georgia. Piano piece "Reminiscences". Based on a decision of the Ministry, the piece has been included into the learning programmes of the Georgian music schools.
*    Diploma for best string quartet piece "Dedication". International Festival "Music of the 21st Century". Tashkent. Newspaper article in connection with that event: "Extraordinary Concert – Music of Our Century" by V.Smirnov, Kultura (Culture) 31.03.2003, Tashkent.
*    Medal for an orchestra piece "Megrelian Songs" at the Khobi International Festival. Khobi, Georgia.
*    Grand Prix and First Prize for best musical design of a play at the International Festival of Theatre and Film. Edward Olby's "What Happened at Animal Place"
*    First Prize for a love song (romance), lyrics by S.Esenin. Musical organization "Reliqvia". Performed by famous mezzo-soprano Anita Rachvelishvili.
*    Diploma for an ensemble piece "Dance in a Dream". 16th Internationale Musikwerkstatt für Komponisten Schloss Trebnitz (16th International Music Workshop for Composers Castle Trebnitz). To the piece a special radio broadcast was dedicated in Berlin.
*    An official performer of Tamar Salukvadze's Vocal scores is the well-known opera singer Ms. Anita Rachvelishvili who opened an opera season at "La Scala" in 2010. (on  YouTube channel is available)
*    Winner of competition for music composition for "Don't Worry, Be Healthy" – First Lady of Georgia ,Mrs. Sandra Elisabeth Roelofs's Initiative for Promotion of Healthy Life Style. 2011.
*    2011- 2012 DAAD Scholarholder. Qualification Development at Musik Academy Lubeck .( Germany) Prof. Dieter Mack.
Tamar Salukvadze's choral and chamber pieces have been included in the learning programme at the Chair of Choir of Tbilisi State Conservatoire. Writes Symphonic, Chamber,Vocal music. Music for choir, different ensembles. Music for Theatre, movies. Music for Contemporary Ballet performances and etc.