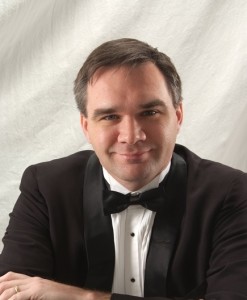 Name: Russell Scarbrough
Website: www.russellscarbrough.com
State: NY
Primary Genre(s): Contemporary Classical, Electronics, Jazz
Audio Sample:
Encomium

Biography: Russell Scarbrough is a composer and trombonist living in Rochester, New York. He studied composition with Hank Levy at Towson State University, and Bill Dobbins at the Eastman School of Music. He received his Doctor of Musical Arts degree from Eastman in 2008. His compelling, visceral works reflect a diverse array of musical resources, drawing equal parts from the jazz tradition and contemporary classical music. His music is unabashedly melodic, full of rich contrasts characterized by an avoidance of cliché.
Scarbrough's compositions and arrangements have been performed by the American Jazz Composers Orchestra, US Army Blues, US Naval Academy "Next Wave" Jazz Ensemble, Santa Rosa Symphony Orchestra, Columbus Symphony Orchestra, Anchorage Concert Chorus & Orchestra, Erie Chamber Orchestra, Bemus Bay Pops, ensemble.twenty.21, the Irrera Brothers Duo, and VocaSynth. Prominent jazz soloists include Randy Brecker, Jon Faddis, Bob Sheppard, Charles Pillow, Clay Jenkins, Eric Alexander, Harry Watters, and Stefon Harris.