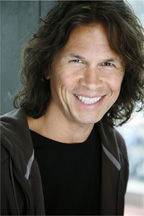 Name: Rich Campbell
Website: www.richcampbell.us/composer.htm
State: NY
Primary Genre(s): Contemporary Classical, Contemporary Choral, Film/TV/Games
Audio Sample: Coney Island
Biography: Rich Campbell is a New York City based composer, musician, teacher and actor. His performing credits include studio recordings, film, TV, concerts, club dates, traveling stage shows and even stints on Mississippi riverboats. He has performed or recorded with artists as varied as Antigone Rising, Stephen Lynch, Sam The Sham, The Triplets, Stevie Cochran, and The Blues Jumpers. He has played at many prestigious venues, including Carnegie Hall. As a member of the band Cadillac Moon he appeared in the worldwide hit film "Devil's Advocate," and has also appeared on episodes of Law & Order: Criminal Intent and SMASH. As an award-winning composer he has written songs and works for various ensembles and the theatre. The Manhattan Choral Ensemble  recently presented the world premiere of "Coney Island." He was selected as one of 15 composers whose works were performed in  Center City Opera Theatre's concert "Art Songs of the 21st Century." The quintet Brass Initiative has recorded his "Variations On A Groove." "If Ever There Is" was awarded by VocalEssence as a selection for the 2013 Essentially Choral sessions in Minneapolis.