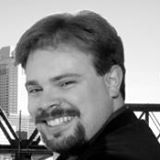 Name: Noah Taylor
Website: www.noahdtaylor.com
State: KY
Primary Genre(s): Contemporary Classical
Audio Sample:
Pending
Biography: At age 16, Noah Taylor had his first symphonic band works premiered. Eight year later, his concert works have become internationally published and performed. His Concerto No. 1 in D Minor for marimba and orchestra was premiered at the Capital University NOW Music Festival by marimbist Brenton Dunnington and the Capital University-Bexley Community Orchestra in 2005. Since its debut, this concerto has been nationally recognized and performed. Taylor was featured as the guest composer at The University of Minnesota's Percussion Extravaganza. There, his work The Hunt for marimba & percussion ensemble was premiered along with the marimba concerto. Taylor's prolific work for symphonic band has also become celebrated. His piece Condition Red for symphonic band has been widely performed at music conservatories around the nation, with feature performances at the 2004 College Band Directors National Association convention in Cincinnati, Ohio; Kansas State University, Capital University and Ball State University. Most recently, Taylor served as the guest conductor and composer-in-residence for the 2012 University of Wisconsin-Superior Tri-State Band Festival.