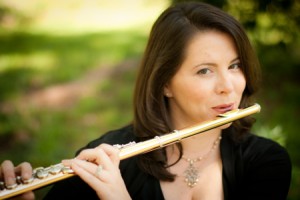 Name: Nicole Chamberlain
Website: www.nikkinotes.com
State: GA
Primary Genre(s): Contemporary Classical
Audio Sample:
Hopewell

Biography:
Nicole Chamberlain is a composer and flutist living in Atlanta, GA. In 2010, Nicole won "Audience Favorite" at the Atlanta Opera's first 24-Hour Opera Project for her opera "Scrub-A-Dub Raw" which resulted in the the Atlanta Opera's first ever commission of the children's opera, "Rabbit Tales", which received over 50 performances and kicked started her career as a composer. Nicole has also been commissioned by groups such as the Georgia Symphony Orchestra, Dahlia Flute Duo, and Hopewell Middle School Symphonic Band among others. This year, Perimeter Flutes commissioned Nicole to compose "French Quarter" which will have its premiere at the National Flute Association Convention in New Orleans, LA. Nicole received her Bachelors in Music Composition from University of Georgia where she studied with Dr. William Davis, Dr. Leonard Ball, Dr. Lewis Nielson and Dr. Roger Vogel and was selected for masterclasses with Charles Wuorinen and Joan Tower.