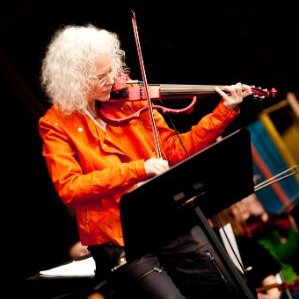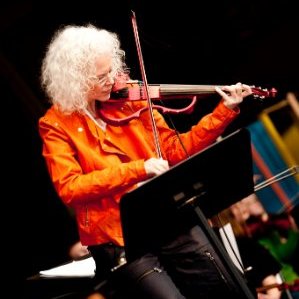 Name: Martha Mooke
Website: www.marthamooke.com
State: NY
Primary Genre(s): Contemporary Classical, Electronics
Audio Sample: (S)hort (M)essage (S)ervice: (H)idden (S)igns *commissioned by CSIC for the Kaufman Center Special Music High School

Biography: Pioneering composer/electro-acoustic violist Ms. Mooke has carved a unique and coveted place in our cultural landscape, enhancing her classical training and expertise with extended techniques, digital effects processing and improvisation. She is a frequent collaborator of Philip Glass, has toured with Barbra Streisand and Andrea Bocelli, recorded and performed with David Bowie, Tony Bennett and Trey Anastasio, shared the stage with Lou Reed, Patti Smith and Peter Gabriel and appeared on The Tonight Show with Jimmy Fallon, The David Letterman Show and The View. She has received numerous awards from ASCAP, including accolades for conceiving and producing the groundbreaking the new music showcase THRU THE WALLS. A Yamaha Performing Artist, Ms. Mooke is a leading clinician on electric strings. Her recent composition, "X-ing" showcases the intersection of sound worlds of electric viola (with electronics) and concert band. Listen to "X-ING" here.