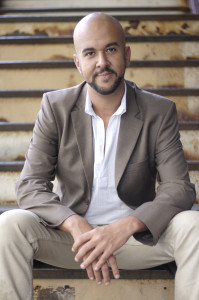 Name: Marcos Balter
Website: www.marcosbalter.com
State: IL
Primary Genre(s): Contemporary Classical, Cross-Disciplinary, Electronics
Audio Sample:
Vision Mantra

Biography: Praised by The Chicago Tribune as "minutely crafted" and "utterly lovely," The New York Times as "whimsical" and "surreal," and The Washington Post as "dark and deeply poetic," the music of composer Marcos Balter (b.1974, Rio de Janeiro, Brazil) is at once emotionally visceral and intellectually complex. His works have been featured worldwide, and past honors include commissions from Chamber Music America, The Fromm Foundation at Harvard University, and the Art Institute of Chicago, fellowships from the John Simon Guggenheim Memorial Foundation and Tanglewood Music Center/Leonard Bernstein Foundation, as well as first prizes in several national and international composition competitions. Recordings of his works are available at New Amsterdam, New Focus, and Parlour Tapes+ labels. His works are published by Schott's PSNY.