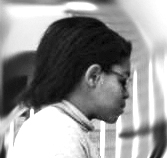 Name: Lauren McCall
Website: cagneymacsmusic.tumblr.com
State: SD
Primary Genre(s): Contemporary Classical, Contemporary Choral
Audio Sample: Pending
Biography: Lauren McCall is an educator and composer living in Pine Ridge, South Dakota who has taught a wide variety of age groups and enjoys composing pieces in jazz and classical idioms. Lauren's composition style is to try out creative aesthetic techniques with her music, collaborate with other musicians and stretch student's imaginations. Lauren studied music at the University of Georgia where she received her Masters of Music degree. She has studied composition under Dr. Adrian Childs.