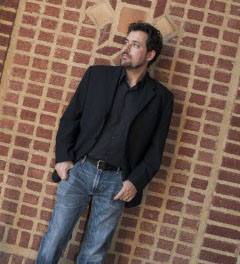 Name: Kenneth Froelich
Website: kennethfroelich.com
State: CA
Primary Genre(s): Contemporary Classical
Audio Sample:
Visionary

Biography:
Described as "energetic, exciting, and rhythmically dynamic," composer KENNETH D. FROELICH's (b. 1977) music has been performed internationally in Europe, Asia, and North and South America. He has been honored with awards from ASCAP, NACUSA, Meet the Composer, the Percussive Arts Society, and the American Composers Forum, and his music has been presented by CMASH, the American Composers Orchestra, Duo46, Earplay, the Empyrean Ensemble, the California E.A.R Unit, the Jolles Duo, and the Indianapolis Symphony Orchestra, among others. Kenneth received his DM and MM degrees from Indiana University, and received his BM degree summa cum laude from USC in 1999. Kenneth has considerable experience working with young performers: he has composed JUBILATION FANFARE for the Youth Orchestras of Fresno; consortium commission for Georgia College and twelve high schools from GA, IA, and NE; numerous collegiate commissions and performances; performances and master classes with University High School in Fresno, CA.