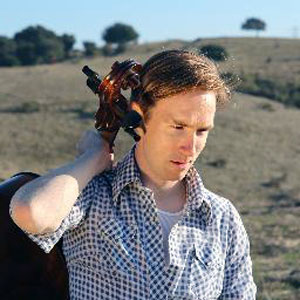 Name: Karl Cronin
Website: karlcronin.com
State: CA
Primary Genre(s): Contemporary Classical, Cross-Disciplinary
Audio Sample: Silver Waters

Biography: 
Karl's work is rooted in listening to the earth and sharing the stories he hears. He conducts ongoing environmental-based experiential research, and renders his discoveries in poetic song cycles for voice and string quartet. He also researches and arranges traditional folk songs and stories. He has performed in concert halls, art spaces, and private parties throughout the world. In 2012 he formed his music ensemble, PRINCE de DAME, and they quickly become a San Francisco favorite, performing at private parties and art spaces throughout the Bay Area. Karl Cronin gave his debut concert at the Center for New Music (San Francisco) in May 2013, performing his debut EP, WILD BLOOD. He donates all profits from his albums to NGOs committed to wildlife habitat preservation.