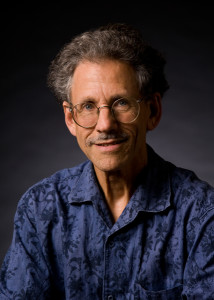 Name: Jay Vosk
Website: JayVosk.com
State: AZ
Primary Genre(s): Contemporary Classical, Contemporary Choral
Audio Sample: 
Running the Rim

Biography: Born in New York City in 1948, Jay Vosk attended the Eastman School of Music and the University of Michigan earning BM and MM degrees in Music Composition respectively. His composition teachers include Warren Benson, Samuel Adler, Ross Lee Finney and Leslie Bassett.  Since 1980 he's resides in Tucson, Arizona where he has been a part-time performer/educator and a full-time composer.  In 1996, Vosk was the recipient of the Tucson/Pima Arts Council Composer's Fellowship. His portfolio includes nearly 75 works for a variety of media. These include commissions from the Tucson Symphony Orchestra, Contrabass virtuoso Bertram Turetzsky, Native American Flutist Carlos Nakai, Organists David Gay and Marijim Thoene and the Arizona Repertory Singers. In addition, his 'Canyons ' for String Quartet was performed by members of the National Symphony Orchestra as part of their Composer Residency Commissioning Project.
His interests also include collaborative pieces with artists of other disciplines. These include music for dance, theater and video. Currently, Vosk is a  composer and performing artist with the OMA Program in Tucson. OMA (Opening Minds Through the Arts) is a program which helps to reinforce the Core Curriculum through music, dance and visual arts.