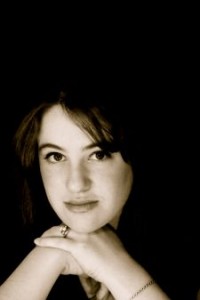 Name: Jamie Sampson
Website: www.jamieleighsampson.com
State: OH
Primary Genre(s): Contemporary Classical
Audio Sample: Pending
Biography: Jamie Leigh Sampson, currently based in Bowling Green, OH, has composed for a wide range of ensembles, including the Ogni Suono Saxophone Duo, the BGSU Philharmonia, and the Toledo Symphony Youth Orchestras. She recently completed several works for female voices in collaboration with soprano Amanda DeBoer Bartlett and the Quince Contemporary Vocal Ensemble.   As co-founder of ADJective New Music, LLC, Jamie coordinates the publication of contemporary music scores and the production of a concert series in Northwest Ohio, while maintaining a private composition and performance studio.   Sampson has performed professionally as a bassoonist with the Western New York Chamber Orchestra, the Glimmerglass Opera Orchestra, and the Southern Tier Symphony, she currently serves as the bassoonist for ADVerb, a trio d'anches based in Michigan and Ohio. Jamie has commissioned and/or premiered many works of fellow composers and performed on several new music festivals, including the 7th Annual Contemporary Music Festival in San Francisco and the University of Central Missouri New Music Festival in 2009. She is currently researching a book on contemporary techniques for the bassoon, which includes an extensive study of over 200 multiphonic possibilities.