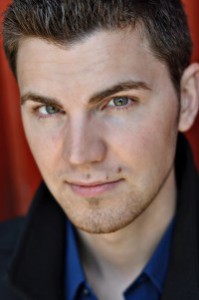 Name: Jake Runestad
Website: www.jakerunestad.com
State: MN
Primary Genre(s): Contemporary Classical, Contemporary Choral
Audio Sample: I Will Lift Mine Eyes

Biography: Award-winning composer Jake Runestad (b. 1986) is noted for his versatility and wide range of expressive capabilities with music driven by soaring melodies, driving rhythms, and lush textures. Considered "highly imaginative," "with big ideas" (Baltimore Sun) and "stirring and uplifting" (Miami Herald), Jake is a composer with diverse musical experiences, spanning several continents, that have inspired him to create music that captures the emotional vibrancy of life experiences while transcending diverse musical genres. Mr. Runestad has received commissions and performances from leading ensembles and organizations including the Louisiana Philharmonic Orchestra, Seraphic Fire vocal ensemble, the Dayton Philharmonic Orchestra, VocalEssence, the Virginia Arts Festival, the Rockford Symphony Orchestra, the Baltimore Choral Arts Society, the National Lutheran Choir, Cantus, the Master Chorale of Tampa Bay, and the Cincinnati Vocal Arts Ensemble. In-demand as a guest conductor and clinician, Mr. Runestad travels extensively to work with musicians of all levels and often gives masterclasses on composing and music business. A diverse composer, Mr. Runestad has a prolific output represented in many genres including music for wind band, chorus, orchestra, chamber ensembles, jazz ensemble, and opera. He has received awards and grants from ASCAP, the American Composers Forum, the Peabody Conservatory, the Otto Bremmer Foundation, VocalEssence, the Virginia Arts Festival, the National Association for Music Education, the Association for Lutheran Church Musicians, and the American Choral Directors Association of Minnesota.