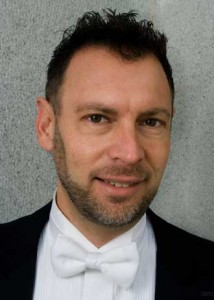 Name: Jack Dubowsky
Website: www.jackcurtisdubowsky.com
State: CA
Primary Genre(s): Contemporary Classical, Contemporary Choral, Film, TV, Games
Audio Sample:
Harvey Milk a Cantata Click Here to Listen 
Biography: Jack Curtis Dubowsky is a prolific composer, writer, filmmaker, and educator. Dubowsky composes choral, instrumental, and orchestral concert music, and has scored five feature films. His research publications include articles on film music and popular music.   Dubowsky's choral work, Harvey Milk: A Cantata, premiered June 2012 at the San Francisco Conservatory of Music, and July 2012 at the GALA Choral Festival in Denver. Harvey Milkfeatures unpublished texts by Milk, researched and sourced with the cooperation of the Estate of Harvey Milk and the Harvey Milk Archives / Scott Smith Collection of the San Francisco Public Library. Other major musical works include the socio-political chamber operaHalloween in the Castro, and an oratory with orchestra, Eisenhower Farewell Address.   Dubowsky's choral music has been performed internationally by groups including San Francisco Choral Artists, Desert Voices, Resounding Harmony, Lesbian/Gay Chorus of San Francisco, Oakland/East Bay Gay Men's Chorus, and Mount Eden Chorus. His orchestral music has been performed by Castro Valley Chamber Orchestra. His chamber music has been performed by Classical Revolution, Snopea Chamber Ensemble, Organic Sound Experiment, Collaborata, and Paradigm Brass. Dubowsky has received grants from Meet the Composer, Zellerbach Family Fund, Friends of San Francisco Public Library, Queer Cultural Center, National Queer Arts Festival, Grants for the Arts/Hotel Tax Fund, San Francisco Arts Commission, San Francisco Foundation, and the American Composers Forum.