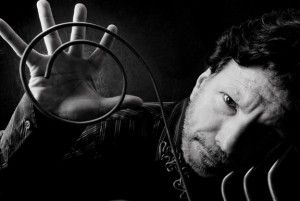 Name: Gino Robair
Website: www.ginorobair.com
State: CA
Primary Genre(s): Contemporary Classical, Electronics, jazz
Audio Sample: Pending
Biography: Gino Robair has performed and recorded with Tom Waits, Anthony Braxton, John Zorn, Nina Hagen, Terry Riley, Lou Harrison, John Butcher, Derek Bailey, Peter Kowald, Otomo Yoshihide, and the ROVA Saxophone Quartet. He is one of the "25 innovative percussionists" included in the book  Percussion Profiles  (SoundWorld, 2001), as well as a founding member of the Splatter Trio and Pink Mountain. His opera, I, Norton, based on the life of Norton I, Emperor of the United States, has been performed throughout North America and Europe.