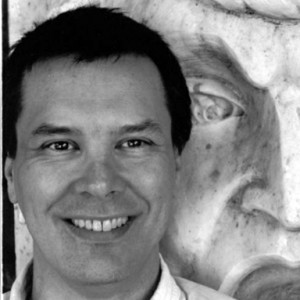 Name: Geoffrey Gordon
Website: www.geoffreygordoncomposer.com
State: WI and NY
Primary Genre(s): Contemporary Classical, Contemporary Choral, Jazz
Audio Sample:
Cool Red Cool

Biography:
A winner of the Aaron Copland Award, Mr. Gordon was a composer-in-residence at the Aaron Copland House twice during the 2009-10 season.  His work has been funded by the Barlow Endowment, the National Endowment for the Arts, the United Performing Arts Fund, the Concert Artists Guild, the American Composers Forum, Meet the Composer, the MacArthur Foundation, the American Music Center, the Abelson Foundation, the Mary Flagler Cary Trust and the Bush Foundation.  He has been in residence at the La Napoule Arts Foundation in Cannes, and at the historic Cliff Dweller Club in Chicago.  He has been nominated for the Chamber Music Society of Lincoln Center's Elise Stoeger Prize, and recognized by the Academy of Arts and Letters.  He has received academic fellowship support from the University of Wisconsin, Boston University, New York University and the Guildhall in London.
Over the past several seasons, Mr. Gordon's works have been performed more than fifty times on three continents, including premieres conducted by rising stars including Rory Macdonald, James Gaffigan, Christophe Mueller and Ilan Volkov, and featuring soloists Toke Møldrup, Moshe Aharonov, Megumi Kanda and Carol Wincenc. Next season and beyond, highlights include new orchestral works for celebrated soloists Andrew Bain (French horn), Amy Dickson (saxophone), Stephen Burns (trumpet) and William Helmers (bass clarinet), as well as commissions/performances from the Copenhagen Philharmonic, the Cleveland Orchestra, the Buffalo Philharmonic, the Portland Symphony, the Dallas Symphony, Gemeaux Quartett, Ensemble Matisse, Boston Modern Orchestra Project, Escher Quartet, Fulcrum Point New Music Project, Le Train Bleu, LUNAR Ensemble, Great Noise Ensemble, Third Angle Ensemble and the San Francisco Contemporary Music Players, among others. In 2013-14, he will spend time in residence in Copenhagen, at the invitation of the Danish Arts Council, to continue work on a new theater piece, featuring avant garde bassist/vocalist, Kalina Goudeva. The resulting work will be released on CD and DVD in 2014.
 
XIX After Gabrieli
*a CSIC commission

Four Preludes 
*A CSIC Commission
Four Preludes was premiered by the Milwaukee High School of the Arts under the director of Raymond Roberts and Pablo Amaya III.