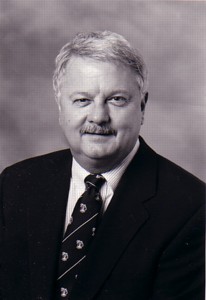 Composer: Don Owens
Website: donowensmusic.net
State: IL
Primary Genre(s): Contemporary Classical, Jazz
Audio Sample: 
Three Movements for Symphonic Band Mvt. II

Biography: 
Don Owens is a teaching veteran; 12 years at Evanston (Illinois) Township High School; 26 at Northwestern University. A specialist in Contemporary Music, Jazz and Wind Ensemble, his works range from middle school level to professional. Since retiring in 2005, Owens has had 13 commissions, from the Ravinia Music Festival Educational Outreach program to various public schools. These commissions have included works for middle school band, choir, and orchestra and compositions for high school wind ensemble and jazz band. Mr. Owens is a champion of new music techniques for young musicians with an emphasis on improvisation, both in the jazz idiom and classical. A gifted conductor/clinician, he is more than comfortable with musicians of every level. Commissioning directors have been especially appreciative for Mr. Owens personalized works for their students as well as grateful for lengthy clinics/rehearsals on the commissions. Some think of commissioning Don Owens as a double "deal" ‐ a new piece plus invaluable teaching/rehearsing experiences for their students.