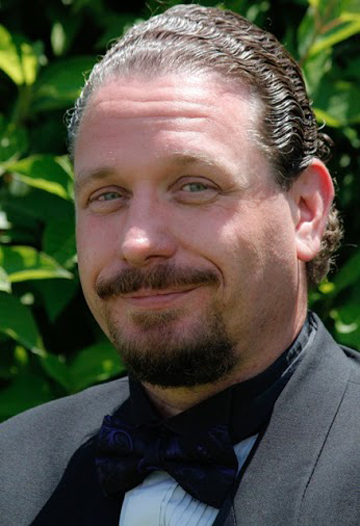 Name: David Checketts
Website: www.davidcheckettsmusic.com
State: UT
Primary Genre(s): Contemporary Classical
Audio Sample:
Cho Pac

About David Checketts
Composed score and source cues for "The Bug in the Bathroom", Written and directed by CM Dawson.
Composed score and source cues for "Best Served Cold", Directed by Elizabeth Hansen.
Entry in the 2008 Utah Arts Council '48 hours in Utah' Film Festival.
Composed original music for a stage production of "Arcadia", Directed by J. Michael Bailey.
Composed score and source cues for "The China Buffet", Written and Directed by Mark DeWolfe.
Entry in the 2007 Sundance Film Festival. Entry in the 2007 Slamdance Film Festival.
Official Staff Musical Arranger for the 2002 Olympic® Spirit Band.
Provided musical arrangements for the Olympic® Spirit band that were played at the Opening and Closing Ceremonies as well as several events throughout the games.
Published Composer of Band Music.
"Festival De Ladrones" is published by TRN Publishers of Alto, NM.
First Place Finalist in the National Band Association Merrill Jones Memorial Composition Contest for young composers.
Marching Band Field Show Arranger. Responsible for supplying musical arrangements for various High School and University Marching Bands.
Education
Pacific Northwest Film Scoring Program
Graduated from the University of Utah with a Bachelors of Music in Composition.