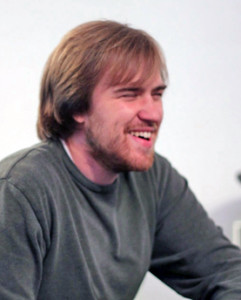 Name: Danny Clay
Website: www.dclaymusic.com
State: CA
Primary Genre(s): Contemporary Classical, Cross-Disciplinary, Electronics
Audio Sample: 
Goodnight

Biography: Danny Clay is a composer and general noise‐maker based in San Francisco, California. Whether it's writing for the concert hall or collaborating with other artists, he draws upon elements of Americana, arts education, children's theater, digital media, and everything in between to make music — and sometimes other odds and ends — for the people around him. He has worked with groups such as the Kronos Quartet, toy pianist Phyllis Chen, the CONCERT:NOVA, the Cincinnati Ballet, the San Francisco Opera and many other ensembles and organizations throughout the San Francisco Bay Area.