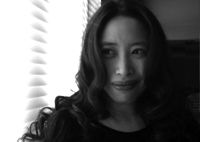 Name: Cindi Hsu
Website: www.reverbnation.com/cindihsu
State: NY
Primary Genre(s): Contemporary Classical
Audio Sample:
Never More for Strings

Biography: 
Born in Taiwan, Cindi Hsu took her first piano lesson at age five. She received her B.F.A. degree in piano performance from Tung-hai University in Taiwan, and her Master of Arts degree in composition from New York University. She has studied composition with Justin Dello Joio, David Diamond, Dinu Ghezzo, Philip Lasser, and Gordon Chin.
A recipient of numerous ASCAPLUS Awards, her music has been performed in Taiwan, France, and the United States. Her original composition entitled "My Diary" for large ensemble, which was premiered at Zankel Hall in NYC in 2008, was praised by the world renowned composer and Ms. Hsu's mentor, Justin Dello Joio, stating, "My Diary demonstrates precisely her fresh and enjoyable musicality, combined with a pedagogical approach that is filled with the joy of making music, while remaining very instructive…"
Ms. Hsu is on the composition and piano faculty of the Music Conservatory of Westchester. She lives in New York City where she maintains a private music studio.