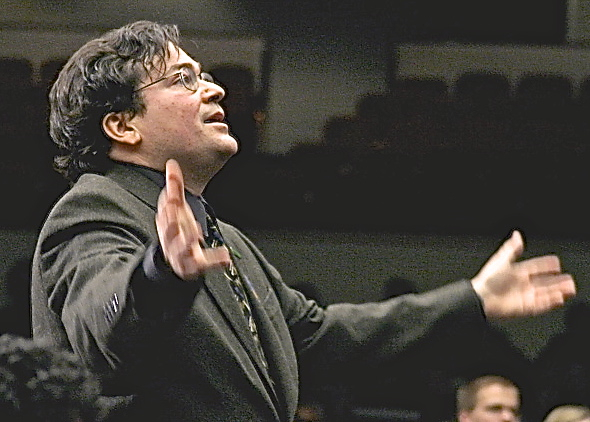 Name: Christopher Kaufman
Website: http://www.chkaufman.com
State: NY
Primary Genre(s): Contemporary Classical,  Cross-Disciplinary, Electronics, Film-TV-Games
Audio Sample:
Hudson Valley Music

Biography: Chris Kaufman began his musical life at the New Orleans Center for the Creative Arts during high school years, and completed schooling at Cornell University where he focused on composing and presenting concerts.  He continued his career as Founder of CHIRON Performing Arts where he presented the works of hundreds of artists of all disciplines.
Chris composes chamber and orchestral music for young people such as the work SPIRIT.  This attractive piece features a series of short movements of varying character which celebrates a friend and her and Chris' shared love of working with young people. Listen to SPIRIT at http://www.chkaufman.com/spirproj.htm
Chris works with sound design and applies these techniques to chamber music work, the result being 'environmental pieces' such as his  'Hudson Valley Music' (HVM) workshop for youth music students: He plays natural sounds, has students identify them, then demonstrates music composed with them as background for live players. The work includes video and brings the students along on a journey through Ocean, Forest, Night, Industrial and Storm and ends with music inspired by the work of John Muir and Emerson. Read more about HVM at http://www.chkaufman.com/hudson.htm.
Chris also works in multimedia. His piece, 'Tales of The Ocean City' (TOC) brings classical music to young people and demonstrates the life of a composer in contemporary America. His current project, "The Adventures of Squiggle T. Buglet in The Musical Forest" is a five-episode musical adventure.  Squiggle T. Buglet adventures through the Musical Forest, visits with teacher friends, earns 'seed pods' by completing musical lessons and games, and brings these pods to the "Mysterious Cave of Dr. Soundartus to make music on his magic Music Wall."  This project is a multimedia book with full sound and narration.