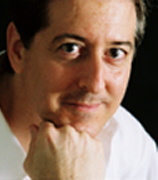 Name: Christopher Caliendo
Website: christophercaliendo.com
State: CA
Genre(s): Contemporary Classical/Jazz
Audio Sample(s):
Spanish Fiesta 

Biography: Composer, guitarist, conductor, teacher and publisher, Christopher Caliendo has written over five hundred classical/world music compositions, some of which comprise his American Tangos, American Gypsy, Chamber Jazz, Classical Jazz and World Music collections. His unique blending of musical styles within the classical school has attracted a considerable following.
Christopher Caliendo was born in Jackson Heights, Queens, NY. He studied at the New England Conservatory of Music and graduated with a BA from Lowell College of Music. Christopher received the prestigious Henry Mancini Award for Film Composition and was invited by Mr. Mancini to study at UCLA, where he received his Masters of Fine Arts Degree with the highest honors in Theory/Composition. Other awards endowed upon him include: the Artin Arslanian Scholarship for Humanities; a decorative scroll from the City of Los Angeles for outstanding gifts as a composer, guitarist and teacher; and the Peabody Grant for Scholarship.