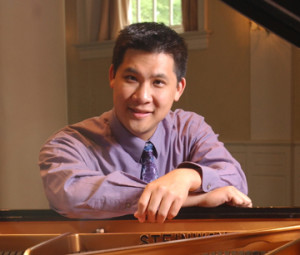 Composer: Ching-chu Hu
Website: chingchuhu.com
State: OH
Primary Genre(s): Contemporary Classical, Film-TV-Games
Audio Sample: 
Snapshots of Summer

Biography: Ching-chu Hu studied at Yale University, The University of Iowa, and the University of Michigan. Honors includes composer-in-residence at the Piccolo Spoleto Festival, fellow at the American Music Week Festival in Sofia, Bulgaria, Aspen, and Bowdoin Music Festivals, Yaddo, The MacDowell Colony, and the Banff Centre for the Arts. He has received performances in various national and international festivals and concerts, including the Alternativa Festival in Moscow and Wigmore Hall in London. Commissions and performances include the Kiev Philharmonic, National Dance and Opera Orchestra of China, Charleston Symphony Orchestra. He is Associate Professor of Composition and Theory at Denison University.