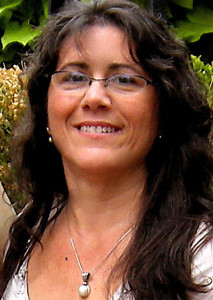 Name: Anita Brown
Website: www.anitabrownmusic.com
State: NY
Primary Genre(s): Jazz, Contemporary Classical
Audio Sample: Santa's On His Way

Biography: Composer Anita Brown honed her skills as an eight-years fellow in The BMI NY Jazz Composers' Workshop under the tutelage of Manny Albam, Jim McNeely and Mike Abene, which followed private study with jazz great Lennie Tristano, two degrees in music education and over a decade of self-imposed study through attendance of weekly performances, countless rehearsals and recording sessions of Maria Schneider Orchestra, Vanguard Jazz Orchestra and Carnegie Hall Jazz Band as possible. In 2012 she was selected from a pool of national applicants, to participate in the American Composers Orchestra's Jazz Composers Orchestra Institute, a collaborative workshop with Columbia University held at UCLA in August. She was further invited to compose a new piece for symphony orchestra along with sixteen other participants. Her piece, Disarming The Tempest was one of five in JCOI's 2013 EarShot Readings Workshop in April with The Buffalo Philharmonic Orchestra, Buffalo, NY.
Anita Brown Jazz Orchestra saw its debut in NYC in 2000, with an independently produced and released debut CD, 27 EAST, in 2003. In 2011, with the premiere production of her large-scale work of performance art, Stand: A Symphony for Jazz Orchestra, featuring The United States Marine Corps Silent Drill Platoon, she was awarded a Legislative Proclamation by Hon. Harriet D. Cornell, Chairperson of The Rockland County Legislature, Rockland County, NY, for her uniquely original piece commemorating and depicting the American experience of our national tragedy on 9/11, which publicly proclaimed September 10, 2011 A Day In Honor of Stand: A Symphony for Jazz Orchestra by Anita Brown. Additional recognition for this work came from General James F. Amos, 35th Commandant of The Marine Corps, Headquarters Marine Corps Pentagon.
For her highly original piece, The Lighthouse, Brown received the 2006 ASCAP/International Jazz Composers' Symposium New Music Award for Big Band Works bestowed by The Center for Jazz Composition and a panel of the highly esteemed composers, Bob Brookmeyer, John Clayton and Dave Douglas. She has written arrangements for The Count Basie Orchestra, Jon Faddis Jazz Orchestra, Westchester Jazz Orchestra, The Frank Wess Nonet, vocalists Nnenna Freelon, Judi Silvano, Grammy nominated vocalist, Roseanna Vitro and Bobby Short. Her works have also been performed by The Vanguard Jazz Orchestra, Seacoast Big Band, Diane Moser's Composers' Big Band and Las Vegas Academy Jazz Ensembles under her own baton, as well as Frank Foster's Loud Minority Big Band, The U.S. Army's Jazz Ambassadors and several college and high school jazz ensembles. She appeared as guest lecturer/clinician at the 2006 Center for Jazz Composition's Jazz Composers' Symposium, The 34th Annual IAJE Conference in 2007, and a number of colleges, elementary and secondary schools nationwide, including United States Military Academy at West Point. She was again invited to present her work at the CJC's 2008 Jazz Composers' Symposium.
A charter partner of The Jazz Education Network she was granted a column in 2010 in JazzEd Magazine; The Leading Edge illuminates the concepts and artistry of lead playing through the perspective of nine of New York's finest lead players. In addition to her role as Composer, Conductor and Executive Producer of her ground-breaking, historic production of Stand and of her debut CD, she has produced such live events as the Memorial Service Concerts of Manny Albam and recordings and the CD Release Party of The Jim McNeely Tentet: Group Therapy, and assisted/ consulted on production issues on select recordings of Maria Schneider Orchestra, Loren Schoenberg Big Band, Gary Morgan's PanAmericana, artists Dave Pietro, Michael Hackett and Fran McIntyre. Additional professional credits include music preparation for Don Sebesky, John Pizzarelli, The Vanguard Jazz Orchestra, Manny Albam, Maria Schneider, Toshiko Akiyoshi, McCoy Tyner, The Estate of Gil Evans and as Primary Librarian for The Estate of Manny Albam, was responsible for cataloguing his life's works, now housed in Rutgers University's Jazz Archives, Newark, NJ.
Ms. Brown has held teaching posts at Sarah Lawrence College, New Jersey City University, Concordia College and a number of public and independent schools. She is a BMI Composer/Publisher, a self-published author of original teaching materials, member of the American Federation of Musicians Local 802, Fractured Atlas, Jazz Education Network and holds a permanent NY State teaching certificate. Ms. Brown maintains a private studio specializing in beginner studies on piano and most band instruments, jazz composition & arranging and is available for clinics, commissions, festival adjudication and performances.
For more information visit www.anitabrownmusic.com and www.standsymphony.com.