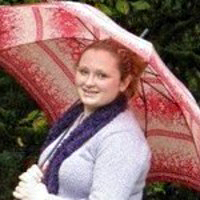 Name: Aimee Smith
Website: aimeesmithmusic.weebly.com
State: OR
Primary Genre(s): Contemporary Classical
Audio Sample: Pending
Biography: Aimee Smith (b. 1987) is an American composer, educator, and musician from the Pacific Northwest, focusing in neo-classical and contemporary styles. In 2013, Aimee was commissioned by the prestigious West Point Woodwind Quintet in honor of the 150th Anniversary of the Civil War, hosted by Vox Novus' Composer's Voice Concert Series. On April 14th, 2013, the West Point Woodwind Quintet premiered The Civility of War, Op. 27.