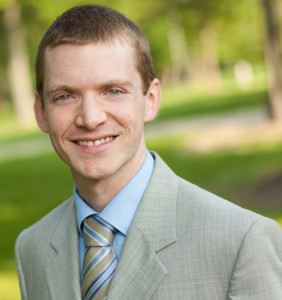 Composer: John Dorhauer
Website: http://johndorhauer.com/
State: IL
Primary Genre(s): Contemporary Classical, Cross-Disciplinary, Jazz
Audio Sample: 
Revelations 5 Mvmt. II

Biography: 
John Dorhauer is a composer, arranger, educator, and performer. He has a Master's Degree in Music Composition from Roosevelt University and is adjunct faculty at Elmhurst College and Roosevelt University. John is highly active as the creator and director for Heisenberg Uncertainty Players, a composers' jazz big band performing many of his original works. A two‐time recipient of ASCAP Plus Awards, John has received commissions from Chicago Composers Orchestra, Riverside‐Brookfield High School, Wredling Middle School, and Shout Section Big Band, and his music has been recorded/performed by Fifth House Ensemble, Orion Ensemble, eighth blackbird's Timothy Munro, and numerous other ensembles.