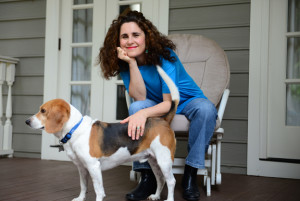 Name: Ayala Asherov
Website: ayalaasherov.com
State: SC
Primary Genre(s): Contemporary Classical, Film/TV/Games, Cross-Disciplinary, Contemporary Choral
Audio Sample:
Flags of Peace

Biography: 
Ayala Asherov began her career in the music industry writing songs at age 16. Ms. Asherov pursued and completed studies at the Rimon School of Music in Tel Aviv, followed by the Berklee College of Music in Boston where she received her Bachelor of Music Summa Cum Laude in composition and film scoring in 1998. She went on to receive her Masters in Film Scoring at the University of North Carolina, School of the Arts in 2000.
Ayala's music ranges from songwriting, to music in the concert hall, to multimedia including film, museum exhibitions and dance. She has underscored exhibits at the Jerusalem Theater, the Boston Aquarium and the Gesher Museum in Israel. Her best-known piece, "Along the Sea" ("Le'Orech Ha Yam"), was recorded by Ofra Haza in 1994, and is one of the most recorded songs in modern Israeli musical history (listen here).
In 2014, Ayala conceived and produced the project Music Tells The Story: Together with the South Carolina Communities in Schools program, the Addelstone Foundation, the South Carolina Arts Commission and the Charleston Symphony Orchestra, Music Tells The Story challenges public schools to help young students to creatively express themselves through literature and music.  Ayala is currently teaching songwriting at the College of Charleston.