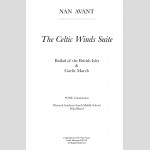 Celtic Winds Suite

The Celtic Winds Suite is a musical journey through Ireland and Scotland, countries within the British Isles. I was fortunate to have visited this beautiful region in 2011 and was very inspired with their music, country and lore. The Suite begins with the Ballad of the British Isles, a lyrical piece with an air of Irish music, melodic tones and a lilting tempo that transitions into a minor key and returns to the first motif, finishing with a grand statement. Gaelic March is a full and sonorous march depicting the bravery of the Scottish heritage with rhthmic structure in 6/8 and distinctive melodies. The Celtic Winds Suite is clearly tonal with memorable themes.

*a CSIC commission 
. Performed by the 8th grade Olmsted Academy South wind band 2016 under the direction of Bradley Byrum.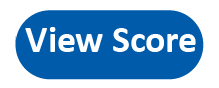 Buy this score from Nan Avant. 
Score $12 with Parts $15
Contact CSIC to commission this composer