Four Remixes

For PIANO TRIO [vln, cello, pn.]. Duration:4:16

This remix of Elton John and Bernie Taupin's classic "Rocket Man" is a sanguine, laid-back take of this much loved pop song. It is the third remix in a set of four for piano trio, the others covering songs of Joni Mitchell, The B52s and The Beatles.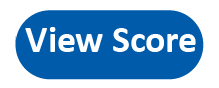 Buy this score and parts from Kurt Rohde.
Score $10. Parts $25.
Contact CSIC to commission this compos
er