Visionary 

For Wind Band. Duration:3:30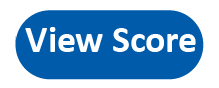 "Visionary is inspired by the life of Apple co-founder, inventor, and entrepreneur Steve Jobs, who passed away on October 5, 2011. Upon his death, many in the U.S. – including myself – took time to consider the dramatic impact that Jobs' technological innovations had on our daily lives. While listening to an interview discussing Jobs' legacy, I was struck by the interviewees description of Jobs' vision, who explained that Jobs didn't so much create new technologies, but rather had the uncanny ability to take complex technologies and make them simple.
Buy or rent this score from Kenneth Froelich.
Score and Parts $89.00
Contact CSIC to commission this composer