Mist

For Orchestra. Duration: 16:30 minutes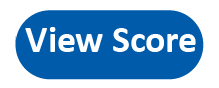 This exciting – and beautiful – new tone poem, written on the Island of Elba in the Mediterranean, where Napoleon was exiled, is meant to evoke a sense of early morning by the sea, which typically is misty there.
Listen to this introduction by Diane Wittry:
.
The piece could be called impressionistic but it is not at all like Debussy's La Mer, or Sibelius' Oceanides. Harmonically, it is "centered around diminished chords" and the tritone. There is some aleatoric disruption of timing by the strings. A trumpet is used as "an antagonist," its "haunting cry" meant to be "a reminder of things unsettled." The orchestration includes unusual instruments and effects: large and small "rain sticks," which are hollow and pierced bamboo pieces, water pans with actual falling water, and flutes and trumpets without sounded notes but with the sound of air blown through them, as well as wind chimes. There is a full complement of woodwinds and brass, harp, timpani, glockenspiel and suspended cymbal, in addition to strings.
Rent this score from Diane Wittry. Score and Parts $6.00

Contact CSIC to commission this composer