Spanish Fiesta 

For Concert Band. Duration: 9:28

*a CSIC commission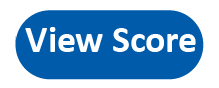 The "Spanish Fiesta" for concert band is structured in simple ternary form. Its material pulls from Spanish, South American and American big band jazz traditions. It is South American in that the larger outer A sections feature the samba – the Brazilian dance with its roots in Brazil (Rio De Janeiro) and Africa. It is Spanish in the sense that it features a baritone sax solo over a repetitious malaguena rhythm. The traditional harmonic chord sequence also is typical of traditional Spanish dance.
Buy or rent this score from Christopher Caliendo.
Score and Parts $95
Contact CSIC to commission this composer