Crossings

For Orchestra. Duration: 13 minutes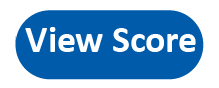 The music is based on a series of motives that are introduced in the opening section. As the piece continues, the musical ideas cross over one another in different ways, thus transforming themselves and their relationship to each other. Like looking through a kaleidoscope the perspective is always changing, but the object remains the same.
Rent the parts or buy the score from Belinda Reynolds.
Score $20. Parts for rent.
Contact CSIC to commission this composer